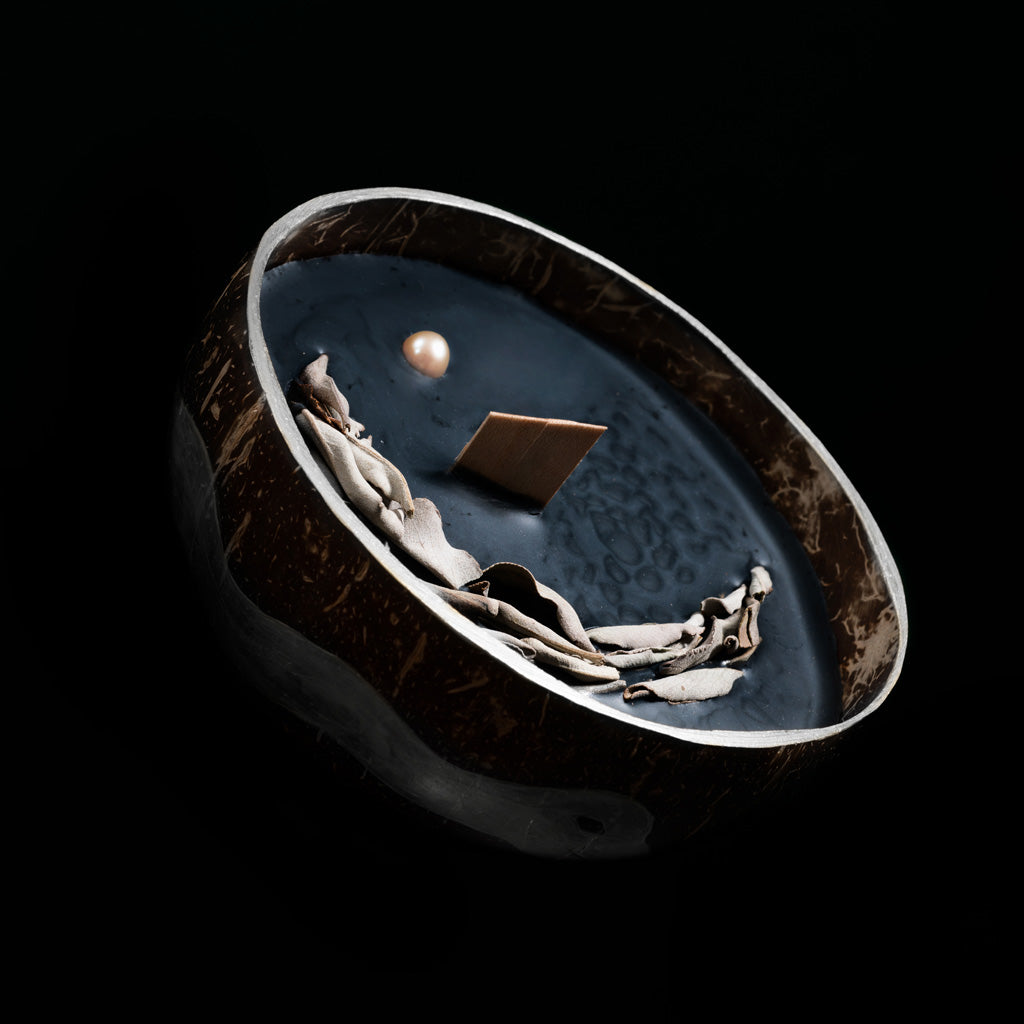 $58.00
$0.00
Dark Side of the Moon Pre-Sale
GEMSTONE: 
Natural Pearl
ESSENTIAL OILS & HERBS:  
Activated Charcoal | White Sage | Eucalyptus | Tea Tree  
At the beginning of the Universe there was darkness. It is only in the blackest of black that one can start their journey towards creating light and awaken to the truth. Within this truth is where you find out who YOU ARE, and therefore we set the intention within this candle with the words "I AM". The dark side of the moon represents the unknown and what is hidden or inaccessible. There is the scent of Eucalyptus and Tea Tree to this candle, and the charcoal within the wax actually acts as a purifier and absorbs all toxins in your space acting as both a spiritual and literal 'cleanser'. 

This is a Moon Ritual candle. It is a tool to help guide your ideas into reality. Each of our 

Coconut Crystal Candles

 is ethically made in Canada by the founder and her mother, using only the highest quality ingredients that have been consciously sourced. The vessel of this candle is a natural coconut shell treated with unrefined coconut oil and a non-toxic, biodegradable silver paint. To ensure intentional energy in the candle e

ach stone is cleared and then set with one half of the moon ritual. 
We take pride in our products coming from nature and being able to return to it. Please note that this means each candle varies in size, shape and composition of ingredients.
Burn Time: 55+ Hours
Ingredients: Coconut Shell (Vietnam), Non-GMO Coconut/Soy Wax, Dried Herbs, Pearl, FSC Wooden Wick (USA), Cold-Rolled Steel Clip, Non-Toxic Water-Based Paint

Product is shipped from Pickering, ON Canada in eco-friendly packaging.  Included with product: YATUEI Intention & Ritual Guide, Ingredient List and Information, Safety Warning and Burn Instructions.